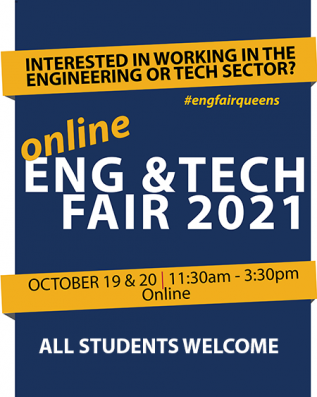 Join us! The Queen's University Fall Engineering & Technology Fair welcomes students and recent grads seeking internships and full time positions in engineering and technology fields. Employers and recruiters will be in online booths waiting to meet with students.
Visit the Student Preparation booth to help you get oriented to the fair.
Upload a resume and have the resume coaches review it with you.
Speak with Internship Coordinators about options for your future.
The fair will be held on two days, Oct 19 & 20.