Magazine Advertisements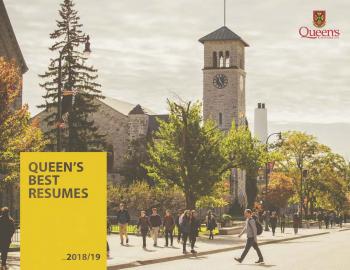 Place an ad in What's Next? magazine and reach thousands of Queen's students.
Career Services publishes  What's Next? magazine annually in September. The full-colour publication is targeted to Queen's undergraduate and graduate students. Over 2,500 print copies are circulated to students at career fair events, and the magazine is also made available online.
Click here to view an electronic version of the 2018-19 magazine.
Please click here to download our 2018-19 rate card (PDF, 94 kb). Full-, half-, and quarter-page ads are also available at a discounted rate as part of our fall career fair registration packages.
Featured Employer Profiles

The Featured Employer Directory appears on the student side of the Queen's Career Services website, and profiles a select list of organizations interested in recruiting our students and graduates.
Your profile can include:
Company logo
1-2 paragraphs about your organization
Upcoming visits to Queen's campus
Upcoming application deadlines or application tips
A link to your corporate or careers website
Featured Employer Profiles are available at a rate of $400 for the full academic year (September through May).
Download this PDF (96 kb) for word count and file format guidelines.
Contact Us
Email qocr@queensu.ca
Or phone Events & Employer Development at 613-533-6189
or Barbara at 613-533-6000 x78397