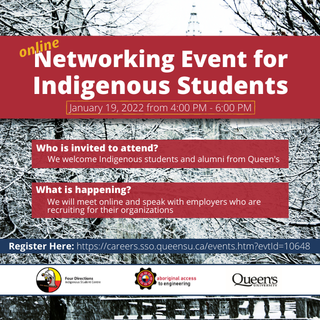 Co-hosted by Queen's Career Services, Four Directions Indigenous Student Centre, and Aboriginal Access to Engineering, Indigenous students and recent Queen's graduates can make connections with potential employers that can lead to short-term and long-term career opportunities.
First piloted in November 2020, the event was a success for both students and employers who recognize and value the contributions of Indigenous colleagues, employees, and partners.
Students can register in MyCareer.