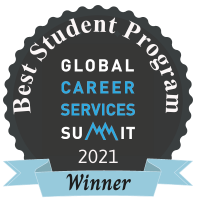 You have many skills and strengths — but do you know what they are, and how to articulate them?"
Use the Queen's Skills Cards to define, highlight, and describe your current skills and target skills for further development.
Learn to talk about yourself with confidence and clarity.
Jump to "How do I use the Skills Cards?"
Are you an
Educator wanting
to use the Skills Cards? Click
HERE
!

The skills cards are a physical and digital set of 44 cards describing a comprehensive list of skills that Queen's students can develop during their studies here (both in and outside of classes), and that correlate with skills employers seek.
Each card includes a definition of the skill and an example of a Queen's student using that skill. The skills are organized into 11 categories, and each category contains four cards:
Collaboration
Communication
Connection
Growth Mindset
Engaged Citizenship
Inclusivity and Intercultural Competence
Knowledge
Leadership
Professionalism
Self-Awareness
Thinking


The Skills Cards are available as a physical deck of cards, an interactive digital tool, and a PDF. Whichever version you use, you will sort the cards based on your own strengths and preferences, and leave with a summary of your skills assessment. You can use either of the digital versions on your own, or a Career Counsellor can guide you through using the physical or digital version.
I want to do some skills assessment on my own: Click HERE to access the Skills Sorter, then click the "Instructions" and "User Controls" buttons on the left to get started! Please note: the Skills Sorter will take a few moments to load. Try refreshing the page if it doesn't appear after a minute or two. For a simpler but less interactive digital version, click HERE.
 
I want to do some skills assessment guided by a Career Counsellor: Click HERE to log into MyCareer, then navigate to "Appointments" on the left-hand menu, to book a Career Consultation appointment.
 
Are you involved in a student club or organization? The Skills Cards are also a great activity for groups seeking professional development and team building. Click HERE to request a Career Counsellor to facilitate a customized activity for you and your peers.

I came in here really anxious about writing my resume and applying for summer internships, but this gave me more confidence. I realized that I do have some relevant experiences - even if they're not all related to my major!    
-Second-year Computing student
 
I don't normally think about my skills as much as my 'options after graduation.' This activity helped me see that there are many options, and deciding which is the best fit is more about what I enjoy and what I am good at than just the title of my degree. 
-Fourth-year Psychology student
 
The Skills Cards gave me a way to describe skills I already knew I had, but didn't know how to explain to employers - particularly those outside of academia. 
-MA student in Global Development
---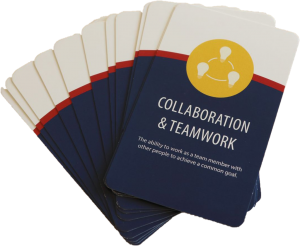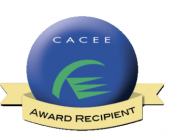 The Queen's Skills Cards are the proud recipient of the 2020 Canadian Association of Career Educators and Employers (CACEE) Award for Innovation in Student Engagement. The Skills Cards are a hands-on, fun way to help students name and describe their skills so they can approach the world of work with greater clarity and confidence.