Since 1995, the Summer Work Experience Program (SWEP) has provided Queen's undergraduate students with an engaging, challenging and rewarding summer work experience. Funded through the undergraduate portion of the Student Assistance Levy, the program encourages creation of on-campus summer jobs that provide valuable experiences for Queen's undergraduate students. 
Search SWEP Job Postings now (this will prompt a login page for MyCareer)
To be eligible to apply for SWEP positions, students MUST be currently registered in their first full-time Queen's undergraduate degree program AND be returning to the same full-time Queen's undergraduate degree program in the fall (not graduating this year). Students with disabilities who are registered with Queen's Student Accessibility Services will be evaluated as equivalent to full-time as long as they are in at least a 40% academic load (6.0 credit units in each term of study) in the term prior and after the SWEP summer term. Please note that concurrent B.Ed (Bachelor of Education) students are eligible.
All SWEP job descriptions will be posted online in MyCareer. You must apply to these jobs through the
MyCareer system
. Each job posting indicates what is required, how to address your cover letter and any job-specific details about how to apply. Check dates and deadlines for important posting dates and application deadlines. Please note that late applications will not be accepted.
After the student application submission deadline, all electronic applications are made available to employers. Employers then commence with the hiring process from their SWEP applicant pool. Departments will contact students directly with regard to interviews and job offers.
After a student has accepted a SWEP position, they must meet with their employer to sign an employment contract.
31 Oct 2022         Deadline for submission of SWEP job proposals from employers
13 Dec 2022        Notification to employers regarding job proposals (successful/not successful)
15 Dec 2022        Summer 2023 job postings available for students to view in MyCareer
13 Feb 2023       Deadline for students to apply to SWEP Summer 2023 job postings
14 Feb 2023        Student applications are sent to employers
31 Mar 2023        Employer deadline for hiring a student and returning signed contract
1 May 2023          Beginning of Student Work Term period
31 Aug 2023        End of Student Work Term period
All students:  You must apply to SWEP jobs online through MyCareer.
To successfully apply for a job, you must:
1. Ensure that you are eligible to apply for a SWEP job (you are enrolled as a full-time student, not set to graduate at the end of this year)
2. Create an application package by completing the required documents for each position you are interested in
3. Submit your applications on the Career Services website (through MyCareer)
4. Confirm you have applied to the job though the MyCareer portal
Please read the Student Manual 2022-2023 (PDF, 335 kB) to learn about the details of working in a SWEP position. This manual will help you understand how to accept a job, what to do after you've been hired and before you begin, and the payment process. It is a valuable and informative resource for all SWEP students, and will help you to make a trouble-free transition to your new workplace.
Are the jobs full time? The program does not require that employers submit only full-time positions; however, the vast majority of jobs are for 16 weeks at 35 hours per week. Some employers may offer students some flexibility in when those hours are worked.
When do the jobs begin? Employment can commence on or after May 1st and must terminate by August 31st. Jobs may run a maximum of 16 weeks in this 18-week window. Actual start and finish dates will depend on the needs of the employer.
Who does the hiring? The department, faculty or school which has had its SWEP job proposal approved hires the student. Once the employer has access to the applications they will conduct interviews, select a candidate and make a job offer.
How many student jobs are available? Each year, approximately 160-170 on-campus summer positions are created through SWEP.
How much do I get paid? The base rate of $17.17 per hour plus vacation pay (effective September 2022).
What types of jobs are available? There are a wide variety of SWEP positions available, and they change every year. Here are some sample titles of SWEP jobs from past years:
Aquatic Assessment Biologist
Residence Life Assistant
Formula SAE Chassis Design
Marketing Researcher
Genetic Counselling Assistant
Interviewer - Oral History Project
GPS and GIS for Biological Field Study
Legal Research Assistant
Aquatic Biomonitoring
Computations by neurons
Student Auditor
News Coordinator
Girls Quest Instructor
Stage Manager
Music Perception and Cognition
Linguistics Research Assistant
Solar Array Manager
Vegetation Ecology
X-Ray Data Deconvoluter
Summer 2022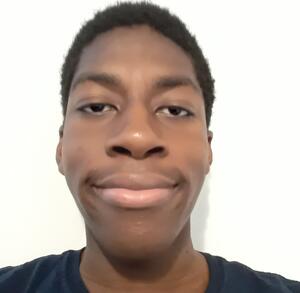 Mide's Story
I work in the Cottrell laboratory as a SWEP undergraduate research student during the summer and volunteer during the school year. In this lab, the goal is to observe the differences in the effectiveness of immunotherapy treatment at the cellular level for lung cancer patients. This will be observed with biomarkers called multiplex immunofluorescence.  I have been performing tasks like phenotyping, pixel analysis, ground truth projects, scanning/stamping slides and data analysis via coding under the tutelage of senior lab members. 
---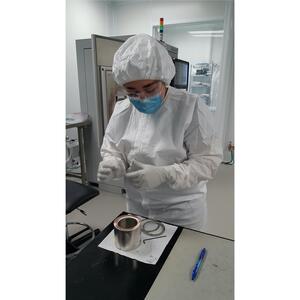 Sophia's Story
My SWEP experience is amazing. I have developed an immense and vast skillset in the lab and I have an amazing time every day. A lot of credit goes to my boss, Graham Gibson. He is genuinely incredible at what he does and is able to teach people impeccably. This job really helped me to understand what my future career path may look like.
---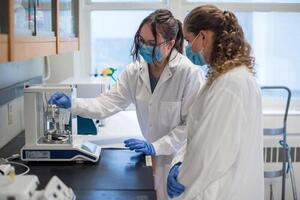 Lauren's Story
My name is Lauren and through SWEP I was able to obtain a position as Undergraduate Research Assistant in Orthopaedic Biomechanics with the Queen's Bone and Joint Biomechanics Lab. In this position I assist masters and PhD students with their research, as well as receive training on equipment to conduct my own experiments. I have had the opportunity to practice my CAD design skills, 3D print, conduct mechanical testing and learn new methods of FE analysis beyond what I was taught in class. SWEP was able to connect me with positions within my faculty that fit my interests and future goals. I have learned new skills, made friends, and established connections with professors and faculty thanks to my position with SWEP.
---