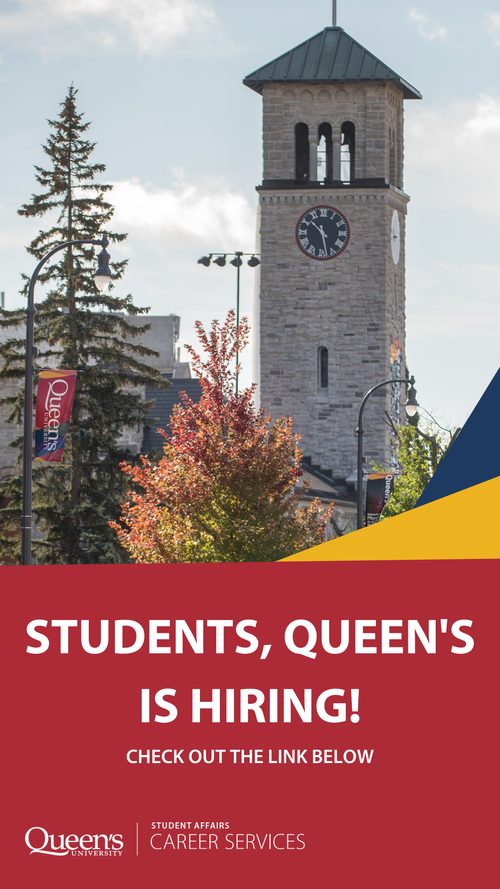 The Career Services Employer Relations team reports a significant increase in both the number and variety of positions posted this year on the job board, MyCareer. 
Many factors account for this rise in employment postings, including a number of roles at Queen's University. In all, twelve units, such as the Student Experience office (SEO), Queen's University International Centre (QUIC), and Queen's Residence facilities have posted a total of 150 summer positions.  
Industries beyond Queen's are also looking for skilled students to help them to meet their organization's employment needs. These employers are responsible for currently advertising over 500 summer vacancies through MyCareer.  Roles in communications, health care, research labs, engineering (all disciplines), finance, sales, and analytics have all been posted. 
In addition to traditional jobs, students wishing to review all options available for the summer, including volunteering, professional development, further education, or entrepreneurial initiatives, can visit the Summer Opportunity pages on the Career Services website. Career Counsellors have created videos to help answer the questions they are most frequently asked. In addition, appointments with counselors are available in person and online to make it convenient for students to connect. 
Students are encouraged to visit MyCareer to see the range of available opportunities. 
Application deadlines for these positions are fast approaching, with most closing between mid-March and end of April.